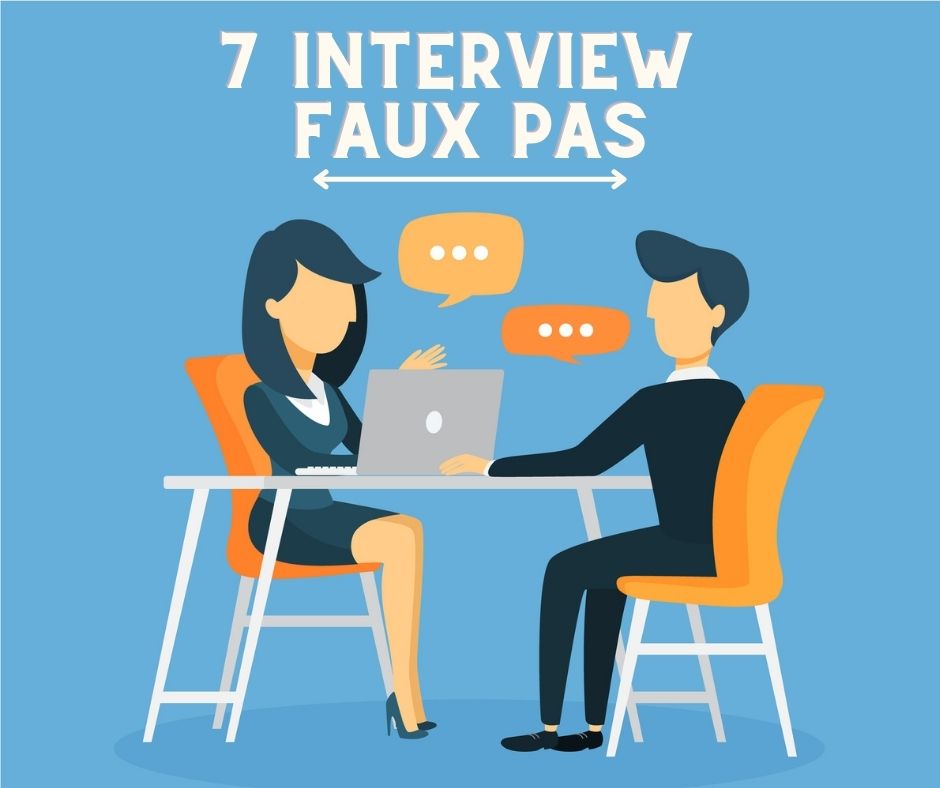 7 interview faux pas
Posted on May 3, 2022
You may feel confident stepping into your next job interview, but are you too confident? Let's take a step back and review a few tips on what NOT to do. We've cultivated a list of seven ways your interview could go from a perfect ten to a see you never again.
1. Spoke negatively of last boss/employer
Trash talking an old boss or employer will always backfire. Employers understand there are a plethora of reasons you are applying to a new position. Instead of speaking negatively about where you used to work, try amplifying your previous accomplishments.
2. No eye contact, no job offer
In an interview, it's important to show that you are listening, you are absorbing the information being given to you, you are engaged, and you are building trust with the employer.
3. Avoid drama
Drama tends to creep into a lot of workplaces, thus creating a toxic environment for just about everyone. Be sure to steer clear of sharing prior dramas with your hiring manager. Remember, interviews should always focus on the positive.
4. Dishonest answers
It's the question everyone struggles with during an interview: Tell us about the biggest mistake you've made in your previous job. Remember to never point fingers, never stay silent when asked, and never say you're blameless. Turn your negative into the greatest learning experience.
5. Lack of interest
Always come to a job interview with questions about the position. Your future employer wants to see you are curious and excited about what this future career holds.
6. In it for the short-term
During an interview, it's clear to see who's in it for the long haul and who is simply just looking for "a job." Your employer needs to see that you are an investment, and this is a type of career where you hope to grow and become successful.
7. No follow up
Are you truly interested in the position? If so, let your future employer know by immediately sending a thank-you e-mail or letter with any follow-up questions or comments you may have.
Learn more about our agency
Visit our website, innovativeadagency.com